12 November 2013
PR Agency One appointed by fundraising specialists Bidtech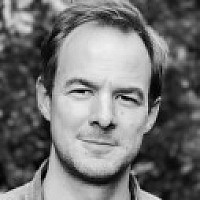 Manchester's PR Agency One has been appointed by fundraising technology firm Bidtech to spearhead a new PR and digital awareness campaign.
The agency will focus on raising awareness of the Bidtech brand and its products and services as the Altrincham-based company expands both in the UK and overseas.
Key to Bidtech's success since launching in 2011 has been the use of its iPad-based technology to support the next generation of fundraising events and boost donations.
James Crawford of PR Agency One
Paul Beck, CEO of Bidtech, said: "This is an exciting time for us as we experience significant growth across Europe and North America, while increasing the number of products and services Bidtech can provide.
"We look forward to working with PR Agency One and using their undoubted expertise to help us reach out to more charities and corporate fundraisers so that they can experience first-hand the benefits our innovative fundraising technology can bring."
James Crawford, managing director at PR Agency One, added: "We're delighted to be working with Bidtech, who are real leaders in their field. We'll be using PR and social media to highlight how Bidtech can help organisations achieve their fundraising aims, and contribute towards their continued growth."
PR Agency One has also been appointed by Artmotion and Fletchers Solicitors this year.