12 November 2013
Gordon Burns Partnership to tackle gender imbalance with training courses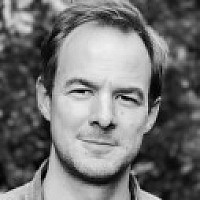 The Gordon Burns Partnership has announced a series of media training courses designed to give businesswomen greater confidence to appear on TV and radio.
It says the courses are a response to the recent call from Tony Hall, the BBC's director general, to see a better gender balance in broadcasting.
Former Radio 4 Woman's Hour producer Janet Graves will deliver the courses, which will be supported by former BBC North West Tonight presenter Burns.
Janet Graves
Martin Brooks, the former head of regional and local programmes for the BBC in the North West and a partner in the Gordon Burns Partnership, said: "Achieving a better gender balance has become a burning issue for programme makers.
"We're happy to support that by helping women learn the skills they need to appear on the media as an expert or an opinion maker."
Graves added: "I believe that these training days will help women feel more confident in their working lives as well as being ready to take up an invitation from the media.
"I noticed that the new Governor of the Bank of England was surprised that there were no female economists on the policy committee and said 'we will have to grow our own top female economists'.
"These training days will help all sorts of businesses invest in growing their female talent."
The first women in business course will be held at MediaCityUK in February. Contact the Gordon Burns Partnership for more details.