26 November 2013
Founders Paver and Smith leave Paver Smith after Curtins sale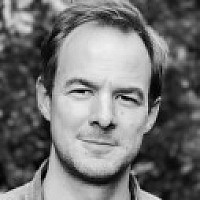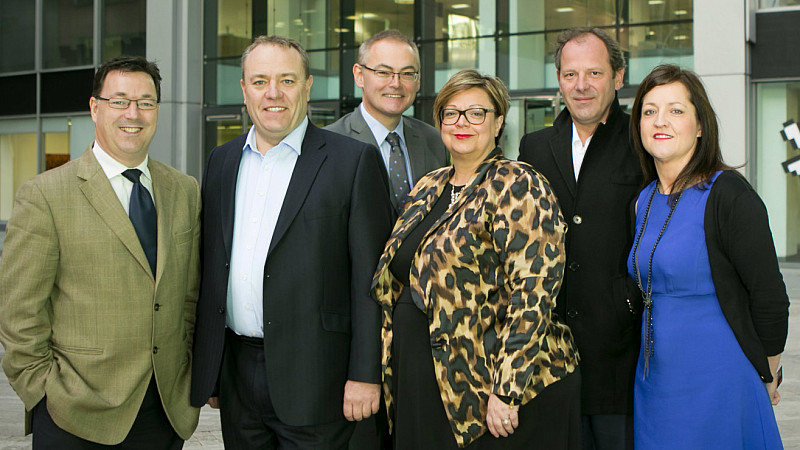 Dougal Paver and Rachel Smith have left Paver Smith after agreeing a sale of their shareholding in the company they founded seven years ago.
The pair will join Curtins Consulting after the national engineering consultancy bought Consultation Works, Paver Smith's specialist pre-planning communications unit, which Paver and Smith had been growing in recent months.
The financial details of the deal are undisclosed, but Paver and Smith will take up roles with Curtins to develop its planning advisory services and cease to be shareholders in Paver Smith.
(l to r) Dougal Paver, Rob Melling, Chris Hulme, Sara Wilde-McKeown, Jon Brown, Rachel Smith
The development comes six months after the Paver Smith board instituted a strategic review of the company's service offer following the appointment of former Trinity Mirror boss Sara Wilde-McKeown as managing director and her investment in the agency.
As part of the changes, the agency's PR director, Chris Hulme, is to become a shareholder and board director at Paver Smith, joining fellow shareholders Wilde-McKeown, Jon Brown and chairman David Heal.
Paver Smith will also supply PR services to Curtins for any property projects requiring long-term PR support.
It is understood that Liverpool-based Paver Smith, which also has a Manchester office, will be rebranded in the new year.
Wilde-McKeown said: "We are delighted to welcome Chris to the board. He is one of the industry's leading consultants and commands a huge amount of respect from his colleagues, peers and clients. He now has a major role to play in the future of the agency."
Paver and Smith have been appointed as directors at Curtins, which has 11 offices around the country and an HQ in Liverpool.
Wilde-McKeown added: "We have a diverse base of North West and national clients as well as a long track record in the property sector and will retain that expertise, but our focus will be on providing an integrated communications offer incorporating not just PR and social media, but design and strategic marketing advice too.
"We expect to continue on our current growth curve and the agency will be undergoing a rebrand in the New Year. We have plans to bring on board some new and senior people to help us achieve that growth."
Curtins chief executive Rob Melling said: "This move gives us the ability to further develop the pre-planning services we currently offer to developers, owners and planning consultants. We are delighted to welcome Dougal and Rachel on board and look forward to working with Paver Smith in the future."
Dougal Paver said: "The time was right for the business to make some strategic changes. Rachel and I are pleased with the outcome and all parties are looking forward to this next phase of respective growth and development."