10 October 2013
NHS Blackpool's controversial Reservoir Docs spoof receives "global support"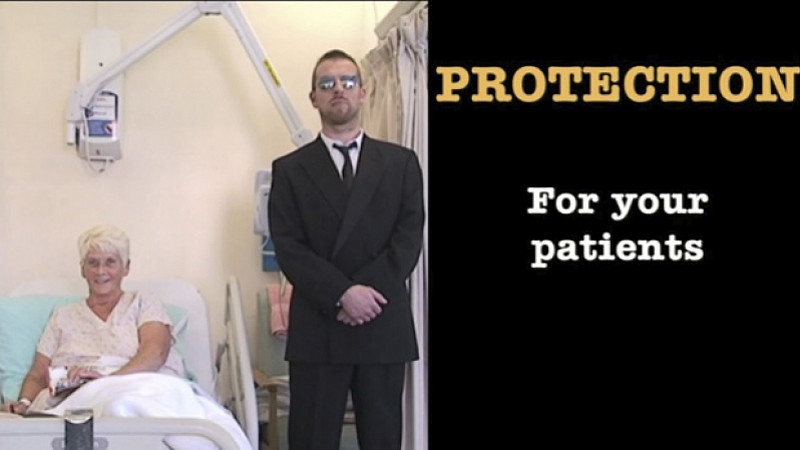 A Lancashire NHS Trust says it's received backing from medical professionals around the world following criticism of its spoof Reservoir Dogs flu jab campaign.
Blackpool Teaching Hospitals NHS Foundation Trust created the spoof internal video to encourage staff to get the vaccination.
However, it was picked up by the national press, following criticism from the Unison union, with the regional organiser demanding it be withdrawn.
He told the Daily Mail:
"The video is very threatening. I know it is supposed to be tongue in cheek but it is a very badly thought through analogy. Using films like Resevoir Dogs - no matter how well meaning - is not appropriate to promote a a health campaign.
"The NHS has a zero tolerance policy towards violence and this flies in the face of that. At one point a worker is threatened with drugs, which is outrageous."
However, this morning the Trust told Prolific North that the ensuing publicity has led to messages of support from around the world, as well as from NHS Employers and the national organisers of the Flu Fighter campaign.
"Like many NHS organisations we have produced a video to try to raise the profile of the need for a flu jab. The short film, starring hospital staff, all of whom volunteered and were keen to take part, is very obviously a spoof which is not intended to cause any offence or to encourage any inappropriate behaviour," explained chief executive of the Trust, Gary Doherty.
"The video, which was entirely produced in house, has had more than 2,100 hits on YouTube and we have not received any complaints from our staff – if we do then we will take them very seriously and respond accordingly."
This is the latest in a series of staff flu vaccination videos created by the NHS Trust, with last year's being shortlisted for 2 national awards. Getting more than 9000 hits on YouTube, it also received praise from former NHS boss, Sir David Nicholson.
It was made in-house, like this year's by communications assistant, Lee Rayner.
"Flu kills and NHS staff vaccinations can save lives. Videos made locally for staff by staff and involving staff are great ways of persuading NHS employees to have their flu jabs," added a spokesperson from NHS Employers organisation.
"Blackpool has a track record of making innovative videos and as a result they have high levels of staff flu vaccinations. I'm sure they would be mortified if they thought they had caused any offence. This film is clearly a spoof and we wouldn't let discussion detract from the key message that staff having their flu jab not only protects them as individuals but also their patients and their families."