28 October 2013
Manchester United apologises after Nazi imagery included on newsletter to fans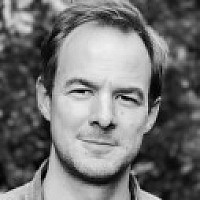 Manchester United has apologised after a newsletter entitled 'New Order' was sent out to fans - featuring a swastika-style logo.
Issue 39 of the United Uncovered newsletter included the letters MUFC rearranged in a style bearing a resemblance to the Nazi symbol. 'New Order' was the name for the political order the Nazis wanted to impose on the conquered areas it dominated during World War 2.
The offending newsletter
David Sternberg, head of media at the club, apologised via Twitter and said an internal investigation was underway.
He said: "The creative is completely inappropriate; we apologise unreservedly and are taking appropriate internal action."
United insisted that any offence was "entirely unintended".
A statement emailed to fans said: "In this week's United Uncovered email newsletter, a graphic spelling the letters MUFC ran alongside a feature about Manchester United's younger squad members entitled New Order.
"While the headline was intended to reference the band of the same name, it has been pointed out that the graphic had design similarities to a swastika which, combined with other connotations of the phrase 'new order', has caused offence which was entirely unintended.
"For this, United Uncovered unreservedly apologises."