03 October 2013
Everton fans return to the traditional as new crest revealed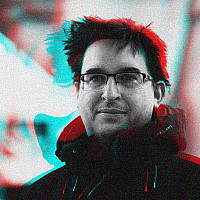 Everton manager, Roberto Martinez has revealed the football club's newly designed crest for the 2014/2015 season.
It comes following a decision last season to drop its historic Latin phrase, Nil Satis Nisi Optimum. After protests from supporters, Kenyon Fraser was brought in to run a series of consultations to redesign the crest.
Around 20,000 fans were involved in the process and designers came up with 3 options. This went out to a public vote, which was handled by the Electoral Reform Services.
Design A gained almost 80% (10,343) of the vote, with Design B getting 12.21%.
The switchover will begin in the summer of 2014.
"I'd like to thank all supporters who took part in an extensive crest redesign process," stated Everton director of communications, Alan Myers.
"Everton listened to its fans and the fans have spoken. I look forward to seeing the crest on the shirt, the stadium, merchandise and the website."
The design team explained that the design brings together the key icons of the club - the tower, the latin phrase and the shield. The royal blue and white has been chosen to reflect the preferred club colours. The Tower design and the shield have both been modified, with the scroll holding Nil Satis Nisi Optimum attached to the shield so that it can't be removed when used by partners.
"Overall this is a simpler, neater presentation to meet modern day challenges, whilst retaining the strong heritage so important to the Club and its supporters."