01 October 2013
CheethamBellJWT misses out as Soreen awards £3m advertising account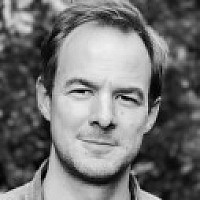 Manchester malt loaf brand Soreen has appointed The Red Brick Road as its advertising agency after a four-way pitch.
The London agency, which already works with Savills, Experian and Magners, came out on top after a process involving Beattie McGuinness Bungay, Mother London and Manchester-based CheethambellJWT.
Soreen's managing director Paul Tripp and marketing manager Hannah Flannery managed the pitch in-house.
The Red Brick Road will now work with the brand - which is celebrating its 75th anniversary - to reposition it as a "versatile snack brand", with a £3m campaign featuring TV, print, digital and social media set to run in mid-2014.
Tripp said: "Not many agencies are as commercially-sharp as they are creatively-strong. TRBR really impressed us by leaving no stone unturned in their pitch, and we're very excited about our New Year anniversary celebrations.
David Miller, managing director of TRBR, said: "Soreen is a fantastic British brand – it is great to be developing this ATL advertising campaign to support Soreen's iconic powerbrand status. We're itching to get started."