04 October 2013
Bentley Motors brand extension with furniture range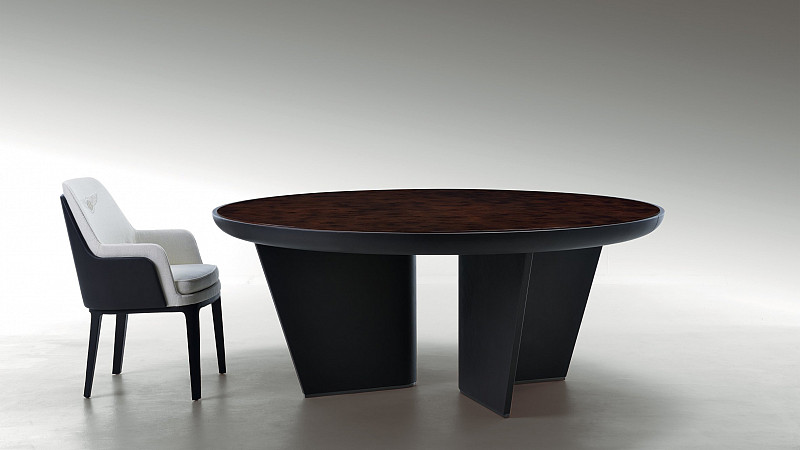 Bentley Motors is to extend its brand into furniture, by marketing Bentley Home.
The high-end products will be made at its Crewe base and include coffee tables, beds, dining room tables and chairs, and sofas.
The company explained that the furniture would all be inspired by the current brand designs and materials used on its range of cars.
"This exclusive collection blends the finest elements of traditional and modern design, an exercise in subtlety rather than showmanship, incorporating functional performance with comfort and luxurious, sensuous quality," it states.
"It captures the elan of the Bentley driver, through items that mirror the impeccable quality and attention to detail which is a landmark of the Bentley brand."
For those who can't imagine a world where their car and furniture aren't accessorised, the same selection of veneers are available for both.
Bentley currently employs 4000 people in Crewe, with the town home to all of its operations, including design, research and development, engineering and production, as well as its marketing and communications divisions.
The company recently achieved 1m Facebook "likes" and to celebrate that feat, it's creating a 10,000mm x 5500mm aluminium wall, which will display the names of 25,000 of its followers.
"Social media forms a key part of our communications strategy and is a vital tool to keep our fans informed of the latest Bentley developments across the globe," explained Stefan Büscher, marketing and product director of Bentley Motors.
"The Bentley Facebook Fan Wall is just a small gesture, showing our gratitude to our fans for their continued support and feedback and we look forward to delivering more exclusive content for them to enjoy and share."