31 October 2013
"Magical" Albert Dock to front Marketing Liverpool campaign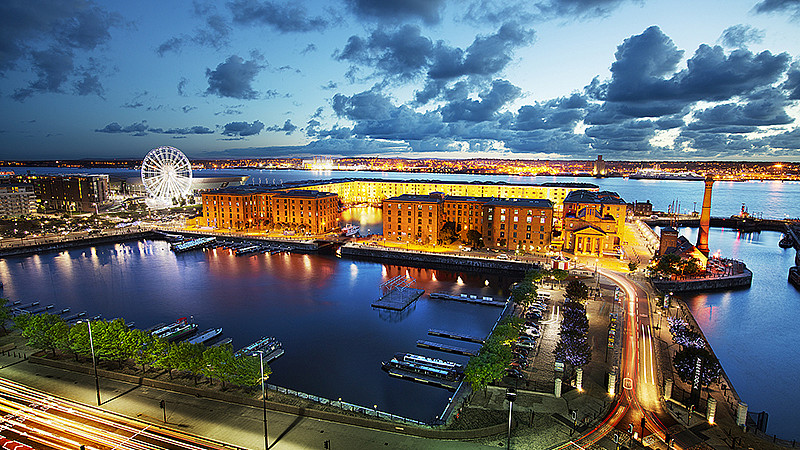 Albert Dock in Liverpool is to be the focus of a new international campaign to showcase both the World Heritage site and the wider Liverpool region.
Marketing Liverpool commissioned Wirral photographer Craig Easton and creative director and producer, Bridgid Benson to produce new images of the Liverpool Waterfront. The pair have previously worked on VisitBritain's overseas campaign for London 2012.
Entitled, Magic in the Air, the photography-led campaign will be used across a series of marketing channels including Marketing Liverpool's destination place marketing.
"Our ambition was to create a new set of imagery of Albert Dock to inspire a real sense of excitement, capturing the essence of the Dock and what we have to offer. The attraction is full of life, history and character, and we have worked very closely with Craig, Brigid and their team to create this brand new view of Liverpool. We are delighted with the final result, and we are excited about sharing these new images," said Sue Grindrod, chair of Albert Dock Estate.
It's 25 years since Albert Dock became a visitor attraction an anniversary it shares with This Morning and the ITV programme returned to its spiritual home earlier this month for a special live show.
"Having worked all over the world it was fantastic to shoot in Liverpool and have an opportunity to show the City in a new light. With the help of a great team and many volunteers, we installed over 50kW of floodlighting and 700 metres of festoon lighting around the Dock and on the ship, ZEBU," said photographer Craig Easton.
"At times in extremely testing weather conditions, everyone pulled together to make the shoot possible and help translate Brigid's vision into a reality. The images will enable people to see the destination through fresh eyes."
Albert Dock is Liverpool's most visited free attraction, with around 5m visitors every year.
"The commission from Albert Dock and the City of Liverpool was an opportunity not to be missed – working on home ground, creating exciting new images to promote my City in a new light throughout the UK and the world was a privilege and a pleasure," added Brigid Benson.