30 September 2013
St Ives sells off printing company for £8m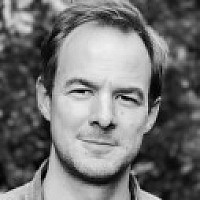 St Ives, the marketing services group that owns Amaze and Branded3, has sold printing company St Ives Direct Bradford (SIDB) to Cogent B2B for £8m.
St Ives had recently been in consultation with the 265 staff at the Bradford site with a view to outsourcing some of the operations.
It offers direct mail, digital printing and general commercial printing services and generated £35m revenue in the year ending July 2012. Profit before tax was £1.2m.
The deal comprises an immediate £3m payment with £5m of deferred consideration.
St Ives' Patrick Martell
A statement from St Ives said that the sale was in line with its refocusing strategy.
It said: "The disposal is consistent with the group's strategy of refocusing on marketing services whilst moving away from the commoditised sectors of the print market.
"SIDB has continued to experience tough trading conditions, where excess capacity has exerted downward price pressure resulting in reduced levels of profitability."
Patrick Martell, chief executive of St Ives, said: "Following a fundamental realignment of our business, in which we have built a substantial and broadly-based marketing services offering while moving away from commoditised print, it is clear that SIDB no longer fits within our new structure and will benefit from alternative ownership.
"This effectively completes the exit from our non-core printing operations, and allows us to focus wholly on strengthening our marketing services offering and remaining print businesses, in line with our stated strategy."
St Ives will retain ownership of the property occupied by SIDB and lease it back.
The group bought Leeds digital agency Branded3 for £10.7m in May having acquired Amaze from Hasgrove for £15.3m in March.