24 September 2013
New Simon Rogan restaurant gets the Ahoy treatment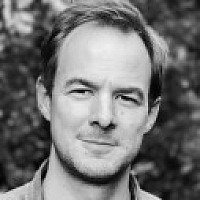 Ahoy has completed a full branding exercise for Mr Cooper's House and Garden, the second Manchester venture for two-Michelin-star chef Simon Rogan.
The agency handled the naming, branding, print requirements and website design and build for the restaurant and bar, which opened at The Midland Hotel on September 12.
The new Mr Cooper's House & Garden
Ahoy worked with The Midland to develop a name based on the historical local philanthropist Mr Cooper, whose house and gardens sat on the site in 1819.
Imagery for the brand was created by photographer Matt Walford, while Ahoy produced a range of design and print services including business stationery and launch invites.
It also built a responsive website featuring a mobile-friendly booking system.
Mark Stringer, Ahoy MD, said: "We have previously worked with The Midland on the redesign of their main brochure and, more recently, with Simon Rogan on the launch of The French restaurant. Mr Cooper's is an exciting new concept in food and drink that continues to push the boundaries across the restaurant scene in Manchester."
Mike Magrane, general manager at The Midland, added: "We have enjoyed an on-going relationship with Ahoy and continue to work with the team due to the creativity and high quality of the work they produce. They really understood what we were trying to achieve with Mr Cooper's and have come up with some fantastic ideas that strongly support the whole concept.''
Manchester-based Ahoy, which rebranded itself in May, has also worked recently GoNutrition and Sokka.