05 September 2013
LG partners with Manchester City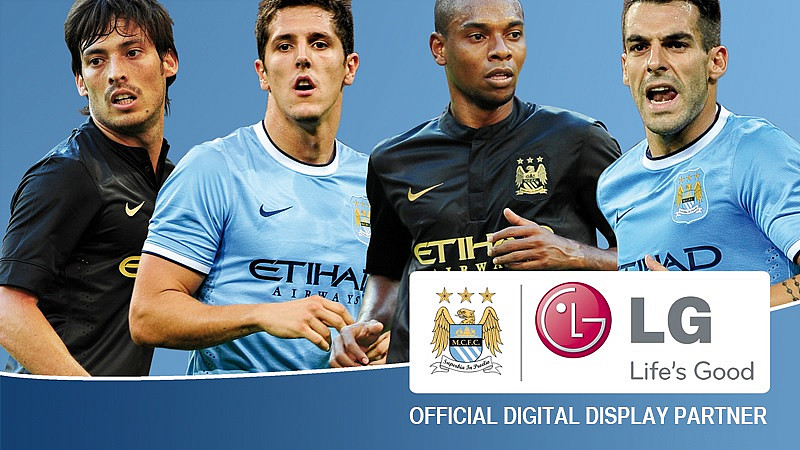 Manchester City has signed a further sponsorship deal, with LG revealed as its official digital display partner.
In the build-up to the start of this season, the electronics firm fitted out the Etihad Stadium with more than 360 digital LED screens ranging from 22 inch to 47 inch. It's also added over 320 flat screens which can be used as televisions or digital signage, which also feature in the City Football Academy, due to be opened next year.
"Manchester City is committed to continuous improvement of our facilities for our fans on match days and visitors to the Etihad Stadium for meetings and special events," said city's chief commercial and operating officer, Tom Glick.
"The digital refit of our stadium concourses and hospitality facilities is only the beginning of our exciting partnership with LG.  More enhancements for our fans are planned for the coming months, and we look forward to making the Etihad Stadium and City Football Academy a showcase for LG's world class products."
The 2 year contract will mean that LG can use the city crest and players on advertising, packaging and point of sale.