20 September 2013
Inspirational Inc reveals Mornflake creative for Piers Morgan's Life Stories sponsorship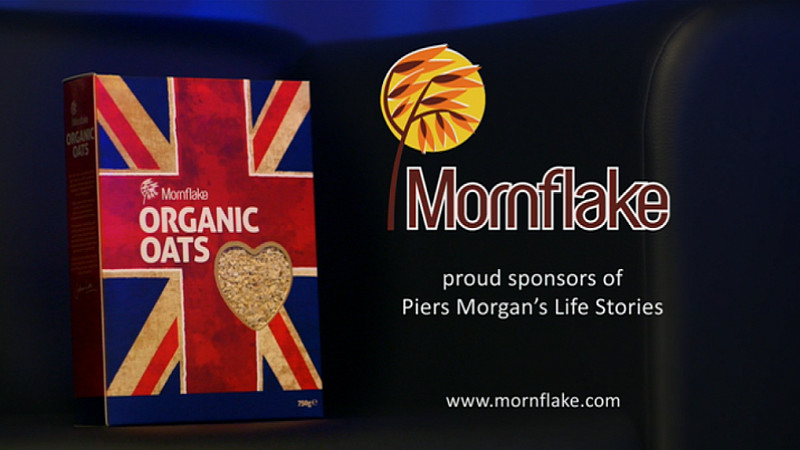 Inspirational Inc has revealed the new Mornflake sponsorship idents for ITV1 show, Piers Morgan's Life Stories.
The Manchester-based agency has worked alongside The Gate Films to produce the bumpers, which were shot at Z Film Studios in Stockport.
"Appearing on one of ITV's flagship programmes was the ideal opportunity to showcase the Mornflake range to a wider audience," explained Inspirational Inc founder and managing director, Rupert Cade.
"The challenge to our creative team was to capture the diversity of Mornflake's portfolio in limited time slots, whilst maximising impact and I am confident that we have achieved that."
The latest series of Life Stories starts tonight (20th September) and the 6 episodes will feature branded 5, 10 and 15 second bumper credits on ITV as well as 5 seconds on the ITV Player.
The deal for the Cheshire-based cereal brand was brokered by Inspirational Inc alongside Media Clarity and ITV Commercial.