12 September 2013
Betfred repositions brand with £10m You'll Love a Bit of Betfred campaign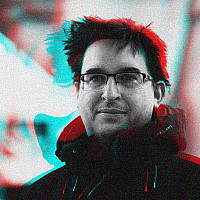 Warrington bookmaker, Betfred,  has revealed its new You'll Love a Bit of Betfred brand repositioning.
It will be investing £10m on a marketing campaign, which will run on BSkyB and BT Sport. The TV ads have been created by BJL in Manchester.
The campaign has been designed to focus on the "fun and friendly nature of the customer experience and products" and encourage interaction with the brand. The TV spots revolve around a "Personal Carnival" with musicians and dancers appearing every time someone places a bet.
"Betfred is all about the customer experience and the enjoyment of being able to get involved in the action regardless of the result. The personal carnival concept from BJL conveys that perfectly, emphasising the welcoming, inclusive personality of the brand and the importance of the overall experience to our customers," explained Chris Sheffield, managing director at Betfred.com.
Mediacom Manchester handled the media strategy and the ads will debut this weekend.
"Unmistakeably feel-good and unashamedly enthusiastic, what better way to celebrate the Betfred experience than with a personalised carnival, particularly as we edge towards the spectacle of the 2014 World Cup in Rio," added Tom Richards, creative director at BJL.