02 September 2013
Ambitious Boost turns to MC2 for store expansion support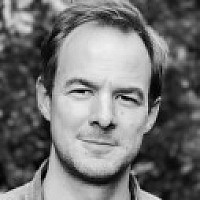 MC2 has been appointed by Boost Juice Bars to support its ambitious UK expansion strategy as it plans to add at least 30 new stores over the next three years.
The Manchester-based communications agency will be working with Boost to launch the stores with integrated activity including media relations, media partnerships, social media and stunts.
Boost Juice Bars originated in Australia in 2000
Boost Juice Bars, based in Cheshire, was brought to the UK in 2007 by Richard and Dawn O'Sullivan after their daughter discovered the brand while travelling in Australia on her gap year.
The couple had made £24m from their sale of Millie's Cookies to Compass in 2003.
Martha Goodfellow, associate director at MC2, said: "People's reaction to Boost is always hugely positive and we're incredibly excited to be working with such a vibrant, popular and growing brand.
"We are determined to add value to each opening with a bespoke and tailored approach in every region, making the pre-launch, launch day and subsequent trading as successful and memorable as possible."
Boost UK co-founder Dawn O'Sullivan added: "We're very pleased and motivated by the consumers' reaction to Boost smoothies and are incredibly proud of its success since its arrival in the UK – to be able to plan such a strong expansion program at this stage is fantastic.
"Boost is all about enthusiasm and passion, and we think the team at MC2 will fit in perfectly with this ethos!"
MC2 already works with Krispy Kreme UK, Deloitte and NCC Group.