23 September 2013
Aberfield takes away duck products account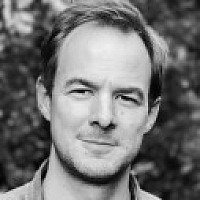 Aberfield PR has been hired by Cherry Valley Farms, one of the UK's largest manufacturers of duck products.
The Lincolnshire-based company is looking to reinforce its number one position in the Chinese restaurant and takeaway market and re-establish its brand in grocery retail.
Leeds-based Aberfield's brief covers PR, TV, press, sales promotions and a new identity.
Eric Jagger, sales and marketing director, said: "There's a lot of development work going on at Cherry Valley this year, and in the category as a whole. With Aberfield's experience in the food PR sector, they'll drive the profile of the business forward as we enter an exciting period of growth."
Nina Hands, senior consultant at Aberfield, added: "Our immediate priorities are to target the food trade and Chinese-specific media with a series of positive news announcements including the reveal of the new packaging. It's our job to positively influence audiences to buy more duck, so we remain focused on making a difference to sales."
Cherry Valley rears around seven million Pekin ducks every year and supplies across UK and mainland Europe.
It joins the likes of Quintessential Finance Group and Arriva Bus and Coach on Aberfield's client roster.