20 August 2013
Yorkshire's Horner Brothers acquired by the Paragon Group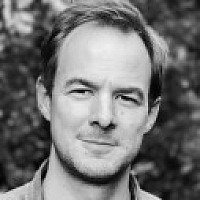 Rotherham-based printer and marketing services provider Horner Brothers Print Group has been bought by the Paragon Group.
Privately-owned Paragon, which is based in Sunderland and has a turnover of £135m, operates 10 manufacturing sites across the UK, France and Romania.
Horner Brothers' HQ in Rotherham
Horner Brothers had seen its turnover almost halve in recent years, from £15.3m in 2009 to £7.8m in 2012, and had not made a profit for four years. It has around 100 staff.
The new company will be known as Horner Brothers, a trading division of Paragon Group UK.
Paragon said the deal would reinforce its current capabilities, including direct mail, e-commerce and creative services.
Ann Harrington, general manager of Paragon Group UK, said: "The acquisition of Horner Brothers further supports Paragon's strategy, which is to increase the range of products and services we provide to an ever increasing network of customers."
Judith Fox, managing director of Horner Brothers, added: "We are delighted to be joining the Paragon Group. Not only will this mean that we are now a part of a strong and diverse business but also our customers can access a much broader range of services, securing the future of the business in the months and years to come."