13 August 2013
York Mailing acquires Yorkshire rival to create £100m business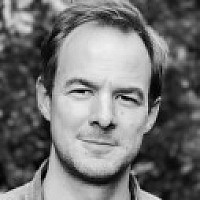 Leeds-based direct marketing company The Lettershop Group (TLG) has been acquired by rival York Mailing in a deal which will create a business with 500 staff across three sites.
York Mailing has established a market-leading position in print for the retail sector including flyers, leaflets and catalogues for clients including Lidl, Tesco, Marks & Spencer and Boden.
It received a £10m investment from the Business Growth Fund last month and has used that money to fund the acquisition of TLG, which was founded in 1886 and now offers a range of marketing services including data analytics, marketing strategy and digital media for customers include Sky, Marks & Spencer and Tesco.
York Mailing CEO Chris Ingram (l) and COO Mike Newbould
It has 200 employees and an annual turnover of £20m, meaning the new business will have a turnover of approaching £100m.
David McGolpin and Simon Cooper will remain in the TLG business as joint managing directors.
Chris Ingram, CEO of York Mailing, said: "We have long admired TLG as a business given its outstanding client base and hybrid digital and web offset printing capabilities.
"It is a natural fit within the York Mailing business and we look forward to being able to offer customers an enhanced range of promotional printing services."
John Hornby, owner of TLG, added: "I am delighted that the York Mailing Group of companies has acquired The Lettershop Group and along with Simon and David, I think this is the perfect home for The Lettershop business.
"I firmly believe that being part of the UK's most dynamic print provider offers a real opportunity for TLG to extend their leading technology to a broader customer base."
The York Mailing Group, which was co-counded by Ingram in 1999, is made up of two companies - York Mailing, which specialises in the production of retail flyers and media inserts, and Pindar Scarborough, which produces catalogues mainly for the online retail market.
Richard Taylor of the BGF, which helped to finance the acquisition, said: "This is a fantastic example of BGF's capital being put to good use; an ambitious management team leading an expanding business but with a desire to grow that bit further and offer customers that bit more."