13 August 2013
True North handed Collider brief by London's Science Museum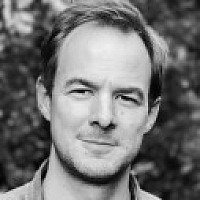 The Science Museum in London has appointed True North to develop the promotional campaign for its latest exhibition, Collider.
The Manchester-based agency was appointed after a competitive pitch.
The exhibition, which opens in November, will give a behind-the-scenes look at the famous CERN particle physics laboratory, revealing the stresses, challenges and thrills of running the 27km-long Hadron Collider tunnel.
Willow Williams, senior marketing executive at the museum, said: "We were already impressed with True North's portfolio of clients in our sector, and when they came to pitch for this campaign we weren't disappointed.
"It's an exciting exhibition for us and we're looking forward to working with True North to capture the energy and immersive experience we'll give visitors."
Ben Harrison, senior designer at True North, added: "This is a great project to be part of because we really need to capture the immersive experience of the Collider exhibition. So we're able to develop ideas that go a bit beyond the norm for museum visitor attraction campaigns."
True North already works with leisure sector clients including the Wellcome Collection, Chester Zoo, the National Portrait Gallery and the National Trust.