13 August 2013
Pelican flies in for TRM campaign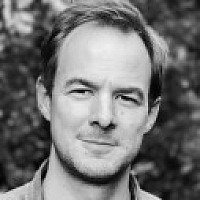 Lancashire retail packaging manufacturer TRM has appointed Pelican to spearhead a major brand development and marketing communications campaign.
Manchester-based agency Pelican will seek to raise awareness of TRM with a combination of brand development work, media relations, research projects and digital activities.
TRM's plant in Lancashire
The campaign's overall aim is to increase sales and awareness of TRM's expertise, services and products.
Mike Giles, marketing director at TRM, said: "TRM is now in a position to move forward and take a bigger slice of the market; investment in new equipment combined with our technical expertise will give us the ability to provide quality and value that few can match.
"We chose Pelican because they have substantial experience of the packaging industry, and a creative side that will help TRM communicate its offering."
TRM produces corrugated cases and retail-ready packs for products ranging from premium spirits to bags of potatoes for retailers including Tesco.
Pelican MD, Michael Bennett, added: "TRM is a great addition to our growing portfolio of packaging clients and continues to underline the leading expertise of our packaging team."
Pelican, which was founded in 1998, has recently won a contract from Fairway Foodservice. It has experience in the packaging sector through its work with the likes of Glasspac and the Aluminium Packaging Recycling Organisation.