07 August 2013
Morrisons sticks with DLKW Lowe for £70m+ advertising account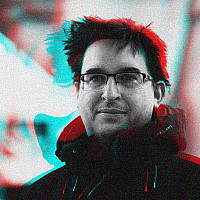 DLKW Lowe has won a competitive pitch for the £73m Morrisons advertising account, it will work alongside sister agency, Future Brands.
The Bradford-based supermarket called the pitch to appoint a single agency to lead its creative and brand direction.
DLKW Lowe was behind the recent Ant & Dec fronted ads and also produced the "for your Christmas" ad last year. Unlike a series of celebrity-fronted campaigns, the Ant & Dec adverts focused less on the Geordie duo and more on the company's own staff.
"DLKW Lowe's advertising campaign with Ant & Dec has demonstrated why Morrisons is different and has been hugely successful," explained Nick Collard, Morrisons' group marketing and customer director.
"We were blown away by both DLKW and Future Brands' creative ideas and strategy for the future."
In May, chief executive, Dalton Philips said he was keen to place an emphasis on marketing and promoting its "multi-format, multi-channel" proposition, not least its new online shopping service in partnership with Ocado.