20 August 2013
Mather & Co creates exhibitions for major football milestones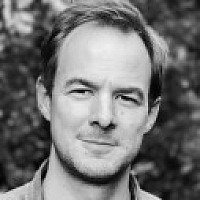 Design consultancy Mather & Co has created two new exhibitions for the National Football Museum in Manchester and London's Wembley Stadium.
The Cheshire agency was hired to stage exhibitions to mark 150 years of the Football Association and 125 years of the Football League.
The 'FA 150' visitor gallery at Wembley is 200m long and contains many important artefacts associated with the FA and Wembley.
The National Football Museum in Manchester
Among the attractions are "Geoff Hurst's crossbar" from the 1966 World Cup final, the Jules Rimet World Cup trophy, the original FA Cup and the FA rule book.
The temporary exhibition at the National Football Museum will run from September until April, the same duration as the Football League's inaugural season in 1888-89.
Speaking at the time the exhibition was announced, deputy director David Pearson said: "It will provide an insight into the impact league football has had on society and feature some of the game's famous figures, including a special section dedicated to George Best that celebrates 50 years since he made his Football League debut."
Chris Mather, managing director, Mather & Co, said: "These two high profile projects marking major milestones in footballing history underline Mather & Co's excellent pedigree and commitment to designing engaging visitor attractions and exhibitions throughout the sports sector.
"Both exhibitions provide a platform to display trophies, memorabilia and other historic items for all to see, and tell the story of both the Football Association and the Football League for football supporters everywhere to enjoy."
Mather & Co recently completed the design of the largest cathedral visitor attraction in the country, at York Minster.