09 August 2013
Hull City to rebrand with plans to drop "lousy" City name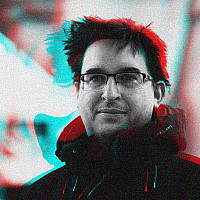 Hull City's owners have confirmed that they intend to rebrand the football club Hull City Tigers ahead of the Premier League season.
This will also see the club drop AFC (Association Football Club) from its title to emphasise "Tigers."
In an exclusive interview with the Hull Daily Mail, owner, Assem Allam, explained that it was to give Hull a stronger brand identity for the international market.
He also admitted he'd prefer to drop "City" from its name entirely, so the club would just be known as Hull Tigers.
He told sports editor, Paul Baxter:
"Hull City is irrelevant [...] My dislike for the word 'City' is because it is common. City is also associated with Leicester, Bristol, Manchester and many other clubs. In the commercial world, the shorter the name, the better. The more it can spread quickly.
"It is about identity. City is a lousy identity."
The club has been known as Hull City Association Football Club since it was founded in 1904.