27 August 2013
Asda hands £100m advertising account to VCCP Blue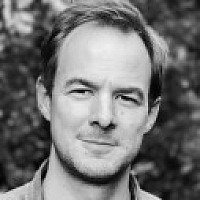 Asda has awarded its £100m advertising account to VCCP Blue.
Last week it was revealed that the Leeds-based retailer had dropped incumbents Saatchi & Saatchi from the pitch.
Asda's Stephen Smith
That left a straight choice between JWT London and VCCP Blue, and Asda has opted for the latter.
Stephen Smith, Asda's chief marketing officer, said: "I am very pleased with the review process. A number of excellent agencies showed us their best thinking and creativity and we were inspired by all of them.
"When it came to final round, one agency stepped beyond all others with their strategic thinking, endless creativity, and knowledge of our customer – and this agency was VCCP Blue from London.
"They understood us and most importantly, we were impressed with how they were able to capture our brand personality and voice to communicate our assets with a clarity and simplicity.
"VCCP Blue will be working closely with myself and my team; Chris McDonough, Sarah Fothergill and Amy Hinsley who led the pitch process.
"We've had years of excellent service and creativity from Saatchi and so I'd take this opportunity to thank them for everything they have done for our brand. Naturally, we're thrilled to welcome VCCP Blue to the Asda marketing team and although they have a tough act to follow, they're more than definitely the team for the job."
VCCP Blue already works with Comparethemarket.com, o2 and BetVictor.