30 July 2013
McCann Manchester appointed as lead creative agency by npower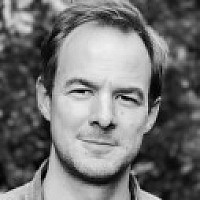 McCann Manchester has been appointed as the lead creative agency for npower after a competitive pitch process managed by agency intermediary The AAR.
The significant appointment, effective immediately, comes after a detailed review process and will see McCann Manchester assume responsibility for launching the energy company's new brand proposition later this year.
It is understood that the main aim of the campaign will be to clearly distinguish npower from its rivals, including British Gas, E.On and EDF Energy. The overall strategy has been developed by Interbrand.
McCann's David Donaghue
David Donaghue, McCann Manchester's managing partner, said: "We are tremendously proud to have been selected by npower to work with them on this brief. The marketplace is undergoing a period of considerable change and there is a real opportunity to shift consumer perceptions."
Debbie Britton, npower's director of marketing, added: "It's our vision to be number one for customer experience by 2015. To achieve this, we're reviewing the whole way we do business - and everything we do will have the customer at the heart of it.
"A key part of this process is our work to develop our new brand positioning and a creative look and feel. McCann Manchester had an intuitive understanding of what we're trying to achieve and I'm looking forward to them helping us bring it to life, over the next few months."
Britton has previously explained that the company had been working hard to "earn is the right to be trusted and respected". The focus now, she told Marketing magazine, was in creating a distinguishable personality: "[In the energy sector] you put your hands over the logo and you just cannot tell them apart. That's where we were as a sector and therein lays our challenge – to build a brand which has distinction that is recognised for its own personality in the market.
"We think we're on to a brand proposition which has a long life. You only do this once, ideally, for a number of years. I think we've got something that we can get behind as an organisation."
The win adds to recent successes for McCann Manchester including Farnell element14 and Marisota.