12 July 2013
Communisis wins "huge" ten year Lloyds contract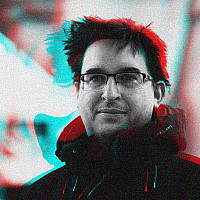 Leeds-based communications group, Communisis PLC, has been awarded a 10 year contract with the Lloyds Banking Group.
It will become the outsource partner for the production of all transactional customer communications in the UK.
According to Communisis, this is the largest available contract of its kind in the country as it becomes responsible for Lloyds' current manufacturing sites in Copley (Halifax) and Crawley.  Its annual production volumes will double, with communications produced for the 30m+ customers across its Lloyds, Halifax and Cheltenham & Gloucester brands.
"This is a huge win for Communisis and we are delighted that LBG has entrusted us with an outsourcing contract of such strategic significance. Over the ten year term, we will work with the Bank to develop its customer communications in order to make them more personalised and more effective through all channels," said Andy Blundell, chief executive of Communisis.
The contract is subject to ratification by the Lloyds' board and should become effective from August, with progressive implementation of the contract planned from October.
It has made a commitment to use the same high speed colour printers, currently used at its site in Speke, Merseyside.