04 June 2013
Wren hands national PR brief to Havas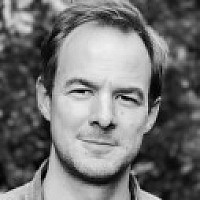 The Manchester office of Havas PR UK has been appointed by Wren Kitchens and Bedrooms as its retained national PR agency after a six-way pitch.
The agency is tasked with raising awareness of Wren's UK-wide network of stores across national consumer press and digital channels, providing local PR campaigns for individual store launches and corporate PR support for the business. A four-strong agency team for the account is being led by board director Nigel Hughes.
Nigel Hughes of Havas PR UK
The pitch involved PR consultancies from the across the UK. The value of the contract is not being disclosed.
Based in Howden in Yorkshire, Wren Kitchens and Bedrooms has a 36-strong network of stores across the country and has a further 14 showrooms scheduled for launch this year.
Havas PR UK director Nigel Hughes said: "Wren is a family business with over 35 years' experience in the kitchens and bedrooms sector and a track record of offering better value, greater choice and more quality than any of its competitors.
"The PR campaign we have proposed will build a profile among consumer audiences that reflects the success the business is enjoying."
Kev Selby, operations manager at Wren, added: "The Havas PR UK team showed that they understood our business and the type of PR support that will help us. They have a history of working our sector and were full of creative, measurable ideas using digital and traditional channels to build awareness and drive sales."
Havas PR's other clients include DFS, Ideal Standard, Asda and Hobbycraft.