05 June 2013
Stein IAS claims top prize at B2 Awards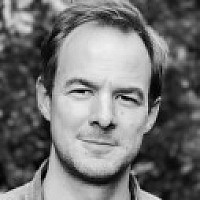 Stein IAS has been named 'Agency of the Year' at the B2 awards - the third time in four years it has claimed the title.
The annual awards, which were organised by the Business Marketing Association and held at its conference in Chicago, recognise B2B marketing excellence and attracted almost 1,000 entries globally.
Stein IAS collects another award
This year was the first year Stein IAS had entered following the merger of Stein + Partners Brand Activation and Cheshire-based IAS b2b Marketing earlier this year.
Independently, Stein + Partners Brand Activation claimed the top prize in 2010 and IAS b2b Marketing in 2011.
Rob Morrice, CEO of Stein IAS (EMEA & Asia), said: "There's no better launch-pad for the agency than this. We've had incredible success as individual agencies, but now is the start of a special agency uniquely equipped to meet B2B marketers' needs on a global, regional and local basis."
The agency also took home a grand total of 39 individual 'Awards of Excellence'.