28 June 2013
Merseytravel seeks design and marketing agency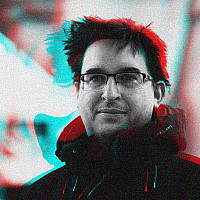 Merseytravel is calling for expressions of interest in a design, marketing and associated services contract.
Running initially for a 2 year period, starting 1st January 2014, there is an option to extend for a third year for "agencies demonstrating continued value, creativity and innovation."
"The transport system is a key driver for the economic, social and environmental success of Merseyside and the Liverpool City Region and this investment represents Merseytravel's continued commitment to delivering effective communications to customers and the wider general public," reads the brief.
The remit is to support the development of "strategic marketing initiatives through the provision of creative design services, aimed at increasing awareness and patronage of transport services throughout Merseyside, plus ground breaking corporate, commercial and behaviour change projects at this significant time for the organisation."
Agencies will be required to supply:
·         Graphic Design for print and digital assets.
·         Concept Generation.
·         Copywriting for web and print.
·         Art working and formatting to print ready standard
·         Media production & Selective Media Buying (on and offline)
·         Brand enhancement
·         Ad-hoc experiential Marketing.
The tender process is being run through procurement portal, The Chest, which you can access here. The deadline for expressions of interest is 15th July 2013