17 June 2013
MC2 retained by Allied London after competitive pitch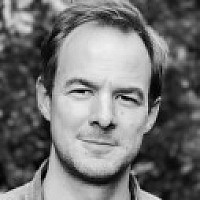 MC2 has been retained as the strategic communications agency for Allied London LLP, the property development and investment company, after a competitive pitch.
The Manchester-based agency will roll out a communications programme to support the next phase of significant real estate development across Allied London's Manchester and Leeds holdings.
Spinningfields in Manchester
MC2 will be focusing in particular on Spinningfields in Manchester and New Dock, the soon-to-be mixed-use waterside destination on Leeds' Southbank.
Michael Ingall, Allied London LLP CEO, said: "MC2 displayed an acute understanding of both our business and our vision. The team had a key USP in that they demonstrated the ability to communicate clear brand messaging and will be offering us support more akin to corporate advisers.
"Most of our real estate developments are, in effect, the creation of businesses and MC2 understands how to provide PR support to help create, evolve and support businesses."
Joe Dixon, associate director and head of the property team at MC2, added: "There are few companies that are able to redefine a city. Over the last decade, Allied London has done this in cities across the UK. We now have the chance to help it develop and deliver its vision for the next 10 years."