06 June 2013
Kellogg's spoofs McCann's Aldi ad to warn of own brand copycats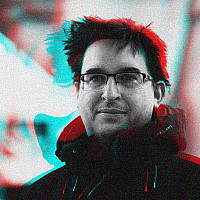 The claws are out in a new viral campaign from Kellogg's which mocks Aldi's "like brands" campaign.
The Trafford-based marketing team have even used actor David O'Riordan who featured in the original Aldi advert (created just down the road at McCann Manchester.)
Last month the firm changed the recipe of Special K for the first time in 30 years, after "seeing red over 'copycat' own brand versions" and it's planning to use the trade secrets act to protect the new formula.
"The Aldi low fat cereal ad epitomizes the whole concept of copycat own brand versions of branded products – in a very clever way. They say imitation is the highest form of flattery and our internet spoof is a light hearted way to bring our new recipe to life and highlight the point of difference against these products and show Special K has a sense of humour," said Louise Thompson Davies from Kellogg's.
"It's also an exciting first for the brand as our famous Special K girl finally gets a voice after all these years."
It's part of a larger £5m campaign to promote the new recipe for Special K.
Manchester's Video News Agency produced the ad.
Here's the original Aldi version: