21 June 2013
Hasgrove will delist in July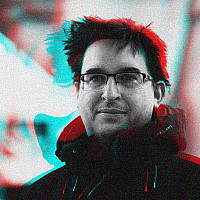 Manchester-based media group, Hasgrove, has announced that it will return £10.25m to shareholders, following the result of a tender offer.
It follows an announcement in May that the company planned to delist from the stock exchange, feeling it was no longer bigger enough to justify its place, given the sale of Amaze earlier this year.
The company is expected to return to private ownership on July 12th, with the last deal of dealing in Ordinary Shares on the AIM market coming at the close of business on July 11th.
In May the group announced that it was to offer 82p per ordinary share as part of the tender offer.
"A total of 17,965,615 Ordinary Shares were validly tendered pursuant to the Tender Offer which equates to 143.72 per cent of the 12,500,000 Ordinary Shares available to Tender," read the statement.
"Since the aggregate number of Ordinary Shares tendered by Shareholders exceeded 12,500,000, all tenders made by Shareholders will be scaled back pro rata to the number of Ordinary Shares they chose to tender save for Small Shareholders who hold 50,000 Ordinary Shares or fewer who will receive their full entitlement under the Tender Offer."
Hasgrove is made up of Interact, The Chase and Landmarks after selling digital agency, Amaze, to St Ives Marketing Services for £15.3m.