17 June 2013
APS Group wins contract for Midland Co-operative's 187 stores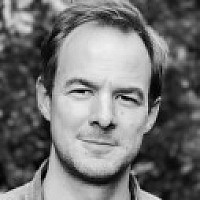 Marketing solutions provider APS Group has won a three-year contract to supply print and Point of Sale (POS) material to the Midlands Co-operative Society, one of the largest independent retailers in the UK.
As part of the deal, Cheshire-headquartered APS will produce in-store POS and ticketing material across Midlands Co-operative's 187-store network, including food, funeral care and department stores. It will also produce relevant membership, head office and communications collateral.
A Midlands Co-operative store
John McGlade, procurement manager at Midlands Co-operative, said: "While we have enjoyed good relationships with suppliers in the past, we wanted a partner who was constantly looking to innovate.
"We also wanted to work with a trusted provider of data solutions that could maintain quality while improving efficiency and processes. APS Group stood out as being the complete package."
Joanne Watts, account director at APS Group for Midlands Co-operative, added: "This is a fantastic opportunity for us to expand our presence in the co-operative space and it's great to work with clients that share our own CSR principles.
"We look forward to driving innovation and improving efficiency across the company's print output, including auditing the needs of each store and making each POS delivery store specific, eliminating waste and ensuring that each store has exactly what it needs."
APS Group, which employs over 600 staff across 20 sites globally, already counts The Co-operative Group and Superdrug among its clients.