14 June 2013
Aegis expands Manchester operations with Vizeum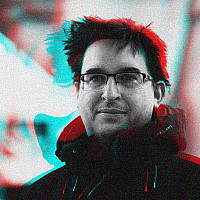 Aegis Media is getting an even stronger foothold in Manchester, with a fourth brand opening an office in the city.
Vizeum specialises in digital media and has 54 offices across 38 countries, Vizeum Manchester, however, is its first in the UK, outside of London.
There's been no response from Vizeum's head office about its plans for Manchester and Vizeum Manchester's phone is currently just handled by an answering machine.
All business enquiries are being directed to Jon Kershaw (director at sister agency, Carat Manchester) and Sarah Weyman (head of new business, also at Carat Manchester).
However, it has got office space at Cotton House on Queen Street.
Currently 4 Aegis brands operate from the city, with Carat; out of home agency Posterscope; iProspect; and now Vizeum. Digital marketing agency, iProspect opened its doors almost 2 years ago and now has around 50 staff working out of Manchester.
London-based Aegis Group is one of the largest marketing companies in the world, with 12,000 staff working out of 130 countries. It's a wholly owned subsidiary of Japanese advertising giant, Dentsu, which bought the firm for £3.16bn a year ago.