02 May 2013
Leeds Arena signs 5 year naming deal with First Direct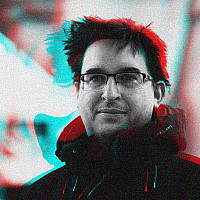 The Leeds Arena will now be known as the first direct arena, following a 5-year deal with the bank. It also marks the first ever major sponsorship undertaken by the bank in its 24 year history.
The 13,000 seat arena opens in July this year with a concert by Bruce Springsteen, followed by an official opening in September with Sir Elton John.
"This is a really exciting move for first direct.  Leeds is the city that has made us who we are and we're thrilled to be able to support such a major development for all the people who live and visit here," said Mark Mullen, chief executive of first direct.
"It's the first time we've undertaken such a major sponsorship but we're often referred to as banking's best kept secret so this should certainly put us on the map."
The £65m venue has been constructed in a fan shape and reportedly has the best acoustics in Europe.
"SMG Europe is totally committed to operating world class arenas that are  supported by world class commercial partnerships.  We are delighted that such an iconic and customer focused brand is partnering with us to deliver the outstanding customer experience that will be offered at the first direct arena," added John Sutherland, managing director of SMG Europe which runs the Arena.