14 May 2013
Beever and Struthers to get Origin rebrand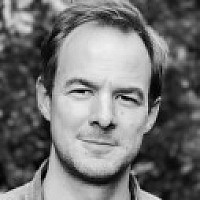 Manchester-based Origin Creative is to conduct a rebrand of accountancy firm Beever and Struthers.
The agency has been tasked with developing a brand positioning that reflects Beever and Struthers' heritage and ambition while creating consistency across its communications.
The rebranding exercise will be completed over the summer. Beever and Struthers, which has offices in Manchester, Blackburn and London and was established in 1898, has 22 partners and over 160 staff, with fee income totalling just under £10m.
Earlier this year the company acquired a majority stake in The Company Books, a London practice that specialises in providing services to the creative services industries.
Origin MD Mark Bottomley
David Hunter, marketing partner at Beever and Struthers, said: "We have grown a lot as an organisation and have come to a point where we need to rethink our brand in light of our aspirations and create a brand identity that better supports our business objectives.
"We've appointed Origin as our agency of choice for its "DoMore" attitude, which is its mantra and something we all felt its team represented throughout our engagement with them in the selection process."
Mark Bottomley, MD at Origin, added: "Beever and Struthers is one of these great UK success stories – it's a substantial business that is going places, brimful with committed, passionate and ambitious people.
"But the firm has outgrown its look and feel – with regard to the clients it engages with, the services it offers and the stage it's playing on. We're delighted to be working with the firm on its new brand positioning and identity – and to help to tell its story."
Origin, which numbers 23 staff, has completed recent projects for Brother, BBC, Merseyside Police and Manchester United.