05 April 2013
Wellcome Collection appoints True North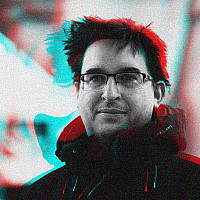 True North has been named the strategic communications partner for the Wellcome Collection's £17.5m development programme, following a 3-way pitch.
The Manchester agency will now create and deliver a communications campaign to run throughout the work, which will create new galleries and spaces at the Collection's London home.
"Through their previous work and at pitch, True North has impressed us with their experience of developing campaigns that enable cultural destinations to respond to strategic and creative challenges," explained Rachel Collins, communications manager for Wellcome Collection.
"Rather than telling audiences we're expanding and why, we want to take audiences on the journey with us, building anticipation and curiosity over the coming 18 months until the re-launch."
Work begins this summer and is set to finish in 2014, however, the Wellcome Collection will remain open to the public throughout.
Part of the Wellcome Trust, the Wellcome Collection is one of the fastest growing cultural space in London and the development aims to create: "a truly interdisciplinary and curiosity-driven cultural destination dedicated to inspiring wider and deeper engagement with the connections between medicine, life and art."
"We are absolutely delighted to be working with Wellcome Collection, and are very excited by the strategic and creative opportunities presented by the evolution of this fantastic venue," added Claire Rigby, True North's planning director.
It's the latest addition to the agency's arts and culture roster, which already includes the National Portrait Gallery, Chatsworth House and Dunham Massey.