05 April 2013
SSE Audio Group acquires Wigwam Acoustics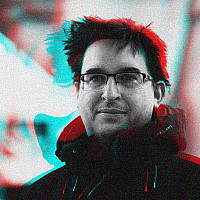 Wigwam Acoustics in Greater Manchester has been acquired by SSE Audio Group, creating the largest audio hire sales and installation group in the country.
As part of the deal, Wigwam's Mick Spratt and Chris Hill are taking a shareholding in SSE Audio, with Spratt also joining its board.
"We have been talking to SSE about joining up for some time. Chris (Hill) and I were looking for a route to secure a long term future for Wigwam and our staff that would be least disruptive to what is a very successful company," explained Spratt.
"We've known and respected John & Heather Penn for over 30 years and believe that both companies have similar cultures and vision. SSE puts customer service at the heart of its business practices and we at Wigwam operate in a similar way, so we believe that this merger will only enhance the services we can offer to our clients."
Both companies have a big presence in the UK touring sector as well as music festivals and as part of the deal, their sales and installations divisions will merge. John Penn of SSE Audio Group confirmed that Wigwam's premises in Heywood would remain.
"From the customer perspective nothing will change at Wigwam. The company is very successful and much loved, and we don't want to mess about with that formula," added Penn.
"What we can add are our information technology systems and equipment management software, which are known to be leading edge in the industry, and of course our combined equipment pool will enable the Group to offer L'Acoustics, D&B, Meyer, Adamson & Nexo systems to both companies' clients. Mick & Chris will still be there but will have more time to spend looking after their customers."
SSE is based in Redditch, with offices in London, Bradford, Paris and Nantes. Following the acquisition of Wigwam, the company now employs 140 full time staff, with a revenue of more than £20m.