24 April 2013
SEONext launches new digital marketing agency Digital Next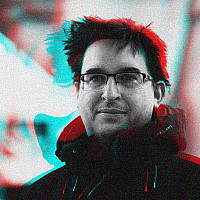 The team behind SEONext have created a new company which they're billing as a "next generation digital services provider."
Digital Next will act as the parent company to SEONext to provide multi-service internet marketing as co-founder Justin Blackhurst explained:
"Digital Next is a natural and organic step in the development of the SEONext brand. It's a product of demand from our current clients and end users for a much broader range of digital services than just traditional SEO.
"We envisage Digital Next's client roster to be made up of SMEs, looking to take advantage of our technologies and expertise, but we're also hoping to be a one-stop-shop for other marketing professionals and digital agencies."
Justin and Mark Blackhurst and Vaibhav Kakkar founded SEONext two years ago and now have a turnover of £1.6m.
"We want to equip businesses with the cutting edge digital services and products that they need to fuel their growth from the bottom up. Optimised hosting, website, design and build, SEO, social media – these are all areas that must be at the forefront of any forward thinking business. The message we really want to push now, is that modern business is about the marriage of a brand with the optimisation of a digital presence," added Mark Blackhurst.
The new firm is to shortly unveil call tracking service, AdTronix, this tracks the keywords which convert into business and then traces the origin of sales leads.
It's taken on 5 new employees at its Sharp Project base.