15 April 2013
Duo get social with new PR venture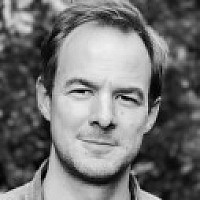 A new PR agency has been set up by former IPB communications director John Quinton-Barber and former Manchester City Council press officer Caty Cartwright.
Sale-based Social Public Relations will offer the full range of digital and traditional PR, including media relations, public affairs and planning consultation, marketing, video content and mobile application development. The agency says it already has clients in the housing and development sector.
Caty Cartwright and John Quinton-Barber
Quinton-Barber has over 20 years' experience in the industry and was part of the team working with Number 10 during the millennium celebrations. He has managed the media for a range of organisations including major retailers, private developers, housing associations and celebrities.
He said: "I've had 20 good years in the industry and I've been very fortunate to work on some nationally significant high profile projects as well as with some of the biggest household names in the UK.
"This is the right time to launch what we know will be a successful agency. We are excited and ready to offer clients a strategic approach, a safe pair of hands and a creative edge that will promote, protect and manage their reputations."
Former journalist Cartwright spent 10 years at SKV Communications as head of property before moving to the council as principal press officer.
She added: "This is an exciting venture and we have an offer which can compete with the best - traditional and digital PR skills, fantastic people skills and an in-depth knowledge and understanding of our sectors."
The agency's brand ID and web site were designed and produced by Warrington agency gtcreate.