22 March 2013
Vimto hands social media brief to Driven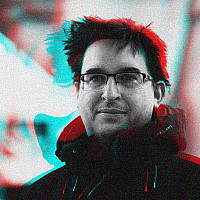 Driven has been awarded Vimto's social media account, following a competitive pitch against 4 other agencies from London and Manchester.
Already holding Vimto's advertising contract, it further extends the Wilmslow agency's relationship with the drinks manufacturer.
Driven was behind the successful, Seriously Mixed Up Fruit campaign, which is credited with helping parent company, Nichols achieve a 13% rise in pre-tax profits and helping the brand grow from £35m to £60m.
"We have an above-the-line campaign that's loved by teens. It's had over three million interactions on YouTube and helped our Facebook community grow to over 350,000 fans," said Clare Pritchard, the brand manager at Vimto.
"As we'll be investing in a significant TV and digital push soon, we want to ensure things are optimised socially. Driven's plan to deliver this showed a deep understanding of what teens look for in social channels and how Vimto could show its unique personality. We can't wait to see how it all comes to life."
The account was previously handled by Lean Mean Fighting Machine.