11 March 2013
Madhouse's Craven named as IPA's Manchester head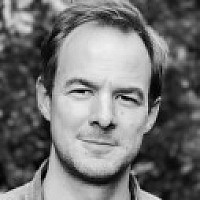 Peter Craven, founder and owner of Madhouse Associates, has been appointed as the new Manchester head for the Institute of Practitioners in Advertising (IPA).
Ben Quigley, CEO of Different, will take on the same role in Newcastle and there are also new heads for Bristol and Birmingham.
The new appointments, who will each serve a two-year term, will look to promote the IPA in their region while also acting as spokesmen.
Peter Craven
Speaking on behalf of all the city heads, Peter Craven said: "It is going to be quite a tough challenge as agency heads have busy lives. We don't intend to try and change the world, but if we can help to facilitate a few small changes and improvements then it will be a job well done.
"We are particularly keen to explore the areas of talent retention, training educational seminars and collaboration with other trade bodies for the benefit of our colleagues who are also IPA member agencies."
After initially pursuing a career client-side in sales and marketing for the pharmaceutical and computer games industry, Craven was UK Head of Marketing for Sony Psygnosis, where he met current Madhouse business partner Phil Rogerson.
He added: "I want to find out what Manchester IPA members would like to see from the organisation centrally and to be the collective voice to ensure these requests are heard.
"I am looking forward to taking on this new challenge, and with the support and help of others in the industry, continue to keep Manchester firmly on the creative map."