21 March 2013
Lizardfish produces Jockey Underwear viral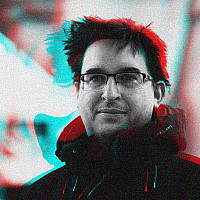 International underwear brand, Jockey, has enlisted Lizardfish TV in Manchester to produce a viral-style video as part of its latest marketing campaign.
It follows the appointment earlier this month of theEword to deliver a microsite for the Show You're Jockey promotion, which will roll out globally - outside of the USA and Canada.
Lizardfish shot the film in Manchester's Northern Quarter and it features a "comedy of errors" that happens to customers getting their hair cut as staff get distracted by Jockey underwear.
"We were proud to have been asked to produce this video for such a huge global brand. We thoroughly enjoyed working with the international Jockey team and utilizing local Northern talent to work on and feature in the video," said Lizardfish TV's boss Amee Fairbank.