04 March 2013
GAP and Creation announce merger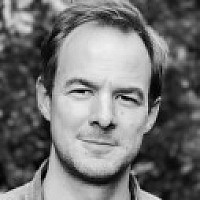 Manchester agencies GAP PR & Marketing and Creation ADM have announced plans to merge.
The companies, who already share offices, will now offer an integrated blend of PR, marketing and creative services and be known as Creation PR.
The move comes after "a record 2012" and will take total staff numbers to 10, split equally between PR and design.
Guy Parker, PR director at Creation PR, said: "This is a great opportunity to strengthen our services and means we can offer full creative support to new and existing customers. It also means we can take on projects in a much more integrated fashion."
Gary Young, creative director at Creation ADM, added: "The rebranding of GAP PR allows us to formalise our existing professional relationship. Or, to put it another way, we had a lovely jumper - now we've got a shit-hot haircut to go with it."
The company has recently won Wrigley Claydon Solicitors and The Mistoria Group, who join other current clients Danone, 3M, BBC North and KRO Bars and Restaurants.