01 March 2013
Fox Communications creates Save our Supplements campaign for CHC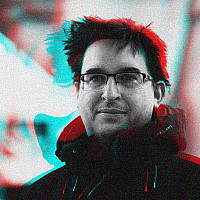 Consumers for Health Choice (CHC) has brought in Fox Communications in Leeds to fight a proposed European Union threat to health supplements.
The agency will create and deliver an integrated marketing campaign under the Save Our Supplements banner for the consumer group. The aim being to encourage people to sign a petition against the directive and put pressure on their local MP and MEPs.
"When we were looking for an agency to work with, these guys bowled us over. They're bursting with ideas and they really know how new media works; they combine that with incredible creativity. They are experts in the areas that we aren't – so they've brought great things to our campaign, and we are really proud of what they've done," said Sue Croft Director at CHC.
It centres around legislation from the EU to set maximum permitted levels in vitamin and mineral supplements. The CHC believes it could cost the British natural foods industry "thousands of jobs."
Fox has devised a campaign which includes a new website, online and email marketing and coordinated social media - Facebook, Twitter and YouTube as well as traditional public relations. In store display marketing will also be exhibited in independent health food shops and 620 Holland & Barrett stores.
"Causes such as Save Our Supplements can be taken to the next level through intelligent use of online marketing.  We've ensured that the message is spread far and wide as efficiently as possible and we believe that this is going to be a highly successful campaign for CHC," added Fox Communications director, Nelson McConnell.