12 February 2013
The Raft completes 'seamless' Cirrus rebrand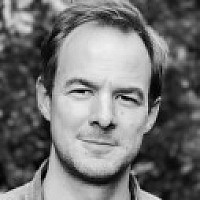 Marketing communications agency The Raft has rebranded to form part of Cirrus following the companies' merger last year.
The process of integration has been taking place since the merger in May, with both now sharing one office and The Raft beginning to work more closely with Cirrus clients such as Shop Direct Group and National Nuclear Laboratory.
Carol Smith, former managing director of The Raft and now managing director, brand communications at Cirrus, said: "By bringing our expertise together, we're are now in the best possible position to think about brands from both inside and out, through leaders, employees and customers. It's these critical connections that set us apart and enable us to deliver more rounded brand thinking and more engaging brand communications.
Simon Hayward
"Since merging with Cirrus, we are increasingly working with clients who want to take a more holistic approach to building brands. For The Raft, the logical next step was to align our two brands under the same Cirrus banner."
Simon Hayward, CEO of Cirrus, added: "Our business is built on creating critical connections between leaders, employees and customers. We help our clients to improve their reputations and boost performance.
"The Raft has integrated seamlessly into the Cirrus team and enriched our range of services. Now that The Raft has rebranded as Cirrus, we can work together even more effectively to meet the needs of clients."
The new Cirrus, which provides brand engagement and leadership solutions, now employs a total of 35 people at its office in Wilmslow. Other clients include Asda, Marks & Spencer, Pentland Brands and Monarch.