15 February 2013
Leeds Arena prepares for launch with McGrath O'Toole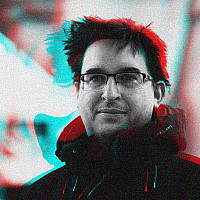 The Leeds Arena has appointed McGrath O'Toole to support all of the venue's media activity ahead of its opening later this year.
The Leeds agency only set up its public relations division 5 weeks ago and will now be working alongside the Arena's sales and marketing director, Tony Watson and event marketing and PR manager, Brittany Sutherland, on all announcements and developments at the site.
"In line with our stated aims of working with the local business community, McGrath O'Toole is proud to be situated in Leeds, despite its portfolio of clients across the UK," said Watson.
"Their client-centric approach and their insistence on honesty, transparency and proactivity are all reasons they are now my agency."
The venue opens on 4th September, with Elton John's only UK indoor concert this year.
"Everyone here is thrilled that this major new addition to SMG Europe's venue portfolio, as well as the Leeds entertainment scene, is one of the division's first clients," added Tom Cooledge (pictured), McGrath O'Toole's PR manager.
"We're taking this appointment very seriously and understand exactly what it means to be working with a concern that is of such great importance to the city."
Set up by former Team Saatchi, The Home Group and CheethamBell JWT creatives Martin O'Toole and Don McGrath, the integrated agency works with clients including Red Letter Days, John Lewis and Waitrose.