07 February 2013
Benenden Health reveals rebrand with multimillion pound marketing campaign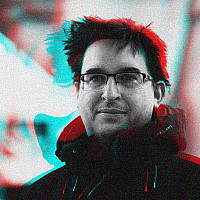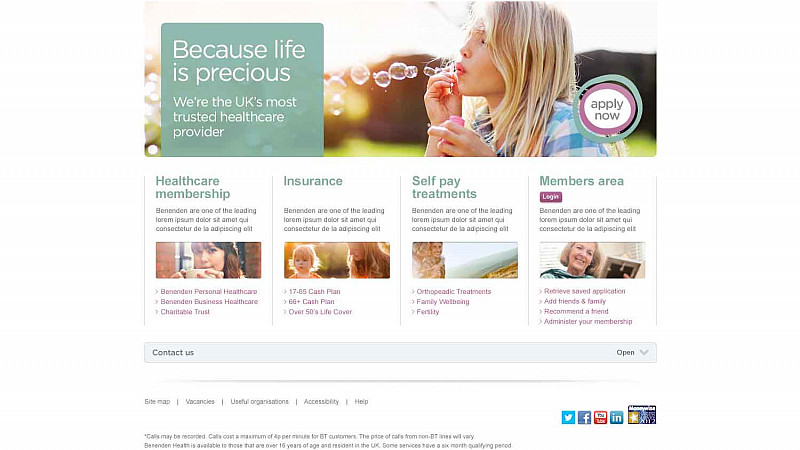 York-based healthcare provider, Benenden Health, has revealed the latest stage of its rebrand, a new website from Code Computerlove in Manchester.
It's part of a multi-million pound launch advertising campaign, which will see the firm use television advertising for the first time in its history - it was founded in 1905.
The new brand identity came about to "convey our vision of being the intelligent approach to modern healthcare and to introduce our offering of mutual, not-for-profit healthcare offering to a wider UK audience," stated Marc Bell, its marketing and business strategy director.
The Code Computerlove site includes a member's area to improve online customer service.
"We have created a powerful and distinctive brand identity that will help us stand out in an extremely competitive healthcare market and we wanted to ensure that our website reflected this and helped us meet the changing needs of our audiences," continued Bell.
"The new website has been specifically designed to be a key resource for our members looking for healthcare advice and support. By adopting a user-centric approach when developing the new site, we've ensured it will meet the needs of our members as well as helping to drive more engagement with our audiences.
The site also includes information about their regional hospitals and a live-chat facility for members.
Benenden Health, the shirt sponsor of York City, has also announced details of a shirt-swap for the Minstermen. With the rebrand coming right in the middle of the season, any city fan who bought a new shirt for 2012-13 will have it replaced free-of-charge. The old shirts will be sent to children in Africa and to projects working with children in deprived areas in the North of England.