13 February 2013
Amy Uphill scoops national BMW marketing accolade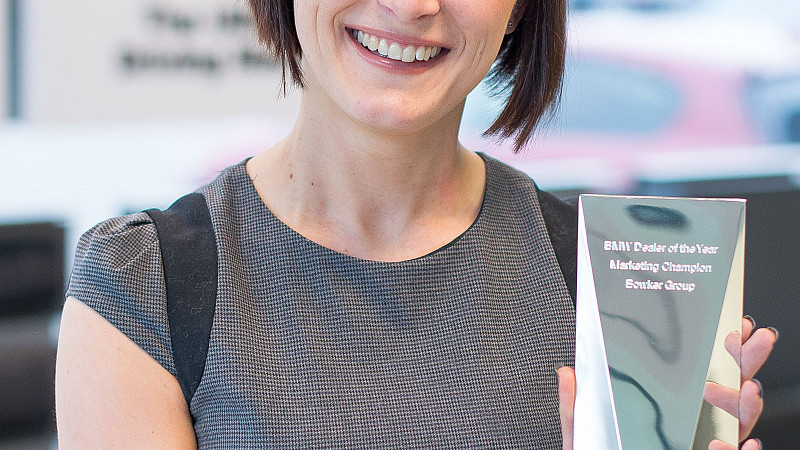 Uphill with the award
Amy Uphill, marketing manager of the Preston and Blackburn-based Bowker motor group, has been picked up the BMW Marketing Champion of the Year award at the BMW National Dealer Conference in Helsinki this week.
Uphill was up against the marketing chiefs of more than 140 approved BMW dealerships across the UK.
The award was specifically for Bowker's creative marketing activities.
These included work supporting the BMW 3 Series launch and, although located a mere 200 miles from the Olympic Park, being one of the most active BMW dealers for London 2012, particularly in the dealerships' efforts to foster strong partnerships with athletes.
Bowker was also acknowledged for the quality of its growing output of social media activity.
Uphill said: "Last year was a great year for marketers. London 2012 gave us a great platform for some impactful events and creative sponsorship activities. And closer to home the Preston Guild was a massive part of our year.
"We worked hard to make the most of the marketing opportunity. But I know the whole dealership community was inspired just as much as we were. That's why it's a wonderful surprise to win such a prestigious award in a momentous year like 2012."
Modest Uphill has also been shortlisted among the final three in the UK's best MINI dealership marketer of the year. for the past two years in succession.