29 January 2013
Weber Shandwick North handed EU brief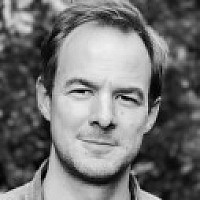 Weber Shandwick North has been appointed by the EU's 'BRAND' programme to promote the EU Ireland-Wales Interreg IVA cross border project with consumer and specialist audiences.
The three-month brief will aim to profile the project's successes within local businesses and communities across four areas of Ireland and Wales, while also engaging new territories to take up the BRAND project themselves.
BRAND is a three-year EU programme seeking to strengthen economic and social cohesion by promoting international and cross-border co-operation between Rhyl and Holyhead in Wales and Athy and Dún Laoghaire in the Republic of Ireland.
Jo Leah
Carolyn Brindle, project coordinator for BRAND, said: "We were very impressed with Weber Shandwick's response to the brief, they clearly understood the value of the work we have carried out so far and had a focused strategy on promoting the projects, partner towns and BRAND toolkit to key audiences."
BRAND is the latest addition to Weber Shandwick's portfolio of Welsh clients having recently been handed the job of launching zip wire experience Zip World in North Wales.
Jo Leah, managing director of Weber Shandwick North, added: "The latest additions to our Welsh portfolio of clients demonstrate the breadth of skills evident within our team and the great relationships built with local bodies and businesses in the region.
"We aim to build on this portfolio in 2013 and continue to deliver excellent results for both existing and new clients."